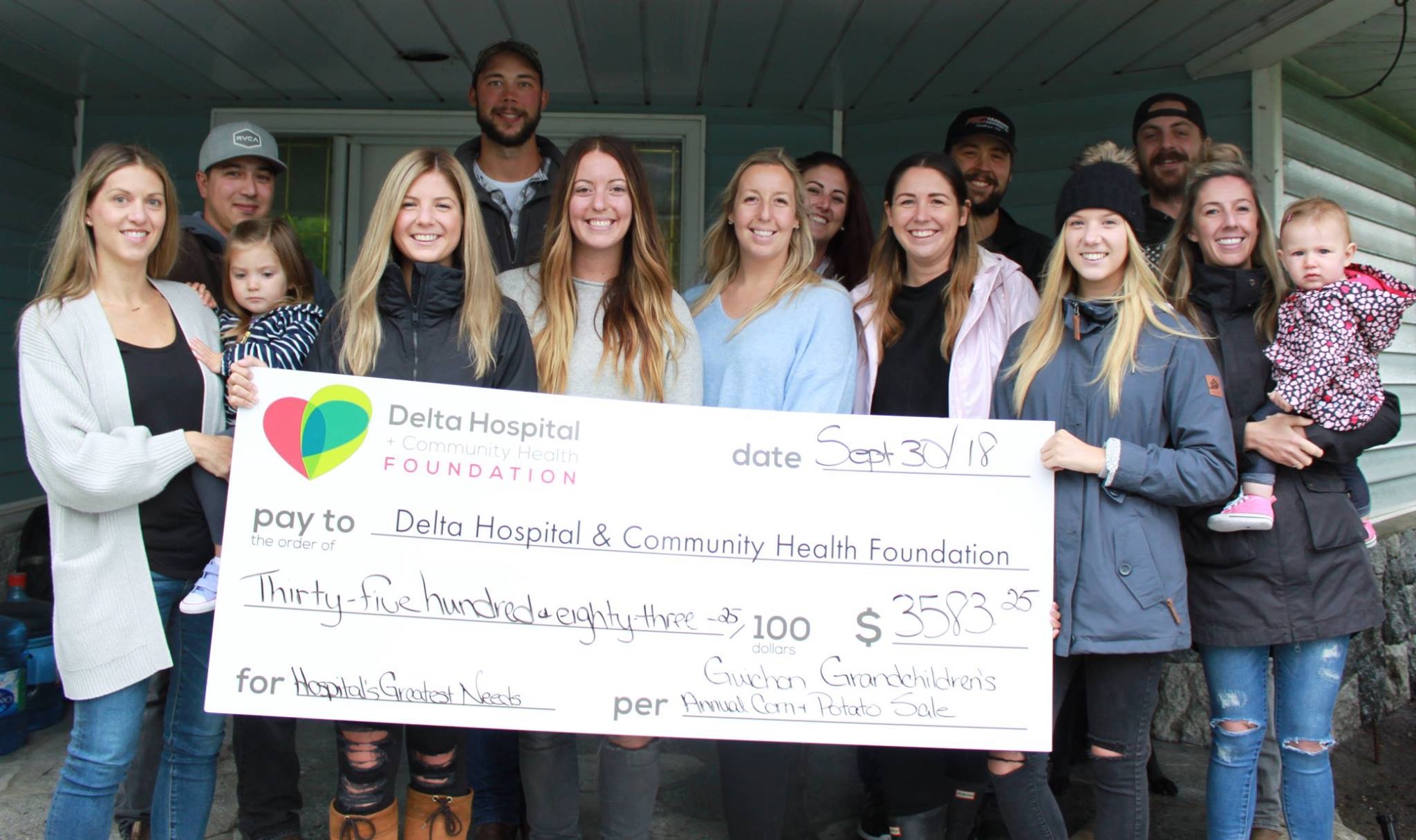 When you support Local Agriculture, you are supporting your Community!
The guichon cousins corn and potato fundraiser
Every year, with our cousins, we hold a Corn and Potato Fundraiser in memory of our Grandma Lorraine who passed away in 2009. We decided that on one day a year all proceeds of corn and potatoes would be donated to the Delta Hospital Foundation in her name. This event has grown steadily and we have nearly donated over $30,000.00, which is incredibly special to us. This Fundraiser also acts as a Customer Appreciation Day, where we match what you buy. If you buy six corn, we give you another six for free! It is our way of giving back to our customers and community who support us all season long!
pups in the patch
As dog lovers, we wanted to open this experience up to include our four legged friends! Our pumpkin patch is open everyday from the end of September to Halloween! For a small donation, we encourage you to bring your Pup to the Patch with all proceeds going to CAARE Rescue (Companion Animal Advocacy & Rescue Effort). We rescued 2 of our 3 dogs from this Vancouver based company and believe they are doing great work in finding homes for many lovable dogs!